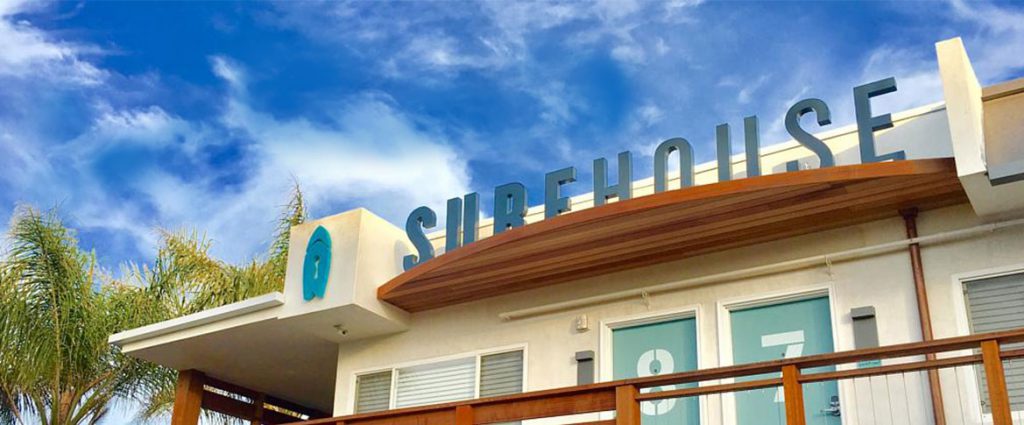 As you know, the 4 pillars of the North County Board Meeting are:
-Expanding your network
-Charitable causes
-Supporting local businesses
-And finding an excuse to surf!
All with the purpose of helping preserve the great communities of North County San Diego. What makes our area so unique are the locally owned surf businesses. You've probably seen Surfhouse Adventures by now while visiting Surfy Surfy and Coffee Coffee. Owned by long time Encinitas surf brothers Nikki and Sander Harth, they decided the coastal strip needed a cool motel for visitors and locals alike. So Surfhouse Adventures was born. They are kind enough to host our next mixer on Thursday, July 20th from 6-8 PM. Come on down to hear their story, grab a drink compliments of Soto Sake, and find out why you need to book your next staycation or sales meeting here.
Thanks for the support and we'll see you July 20th!