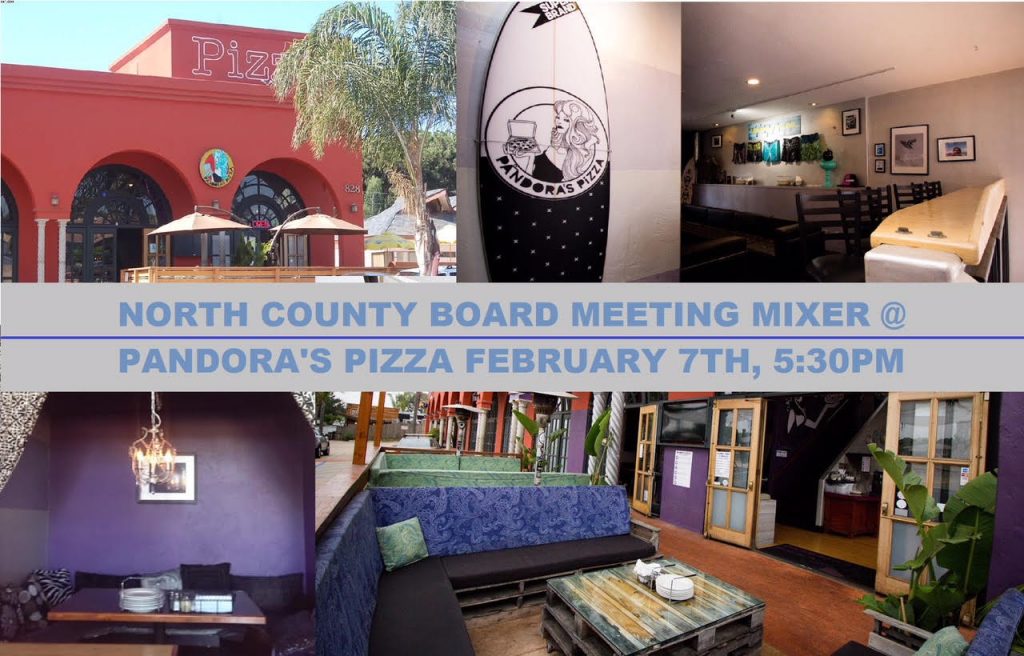 Join us Wednesday, February 7th for our next mixer at another neighborhood owned/surf owned business. This time at Pandora's Pizza in Leucadia from 5:30 PM to 7:30 PM. 
Come on down and hear the story of how two local families saw that Lecuadia was missing a local pizza spot and took matters into their own hands by creating a restaurant that is beach casual, creative, slightly unpredictable, and thankfully-not the norm. We'll be meeting upstairs in the 'SUPERbrand' themed room for some slices of pie, a couple cold ones, and of course a little surf talk with your community.  
Thank you again for the support and we'll see you soon! 
Keep Surfing, Michael W. GlennChairman